Protect your family against mosquitos
HOW DOES IT WORK?
USB Mosquito Killer is equipped with LED Bionic Violet Wave that is strong enough to attract bugs, a high powered suction fan to pull them into the trap and an anti-escape box for effective bug elimination. With a widely compatible USB cable, you can recharge the lamp conveniently.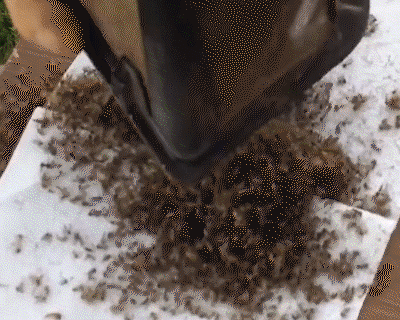 ✅SMART & EFFECTIVE DESIGN - Our Mosquito Killer Lamp use the human bionic technology to increase the attraction of mosquitoes for 60m². Accurately attract mosquitoes. All bugs are attracted to LED lights of the bug zapper, and inhaled instantly into the storage tray by the airflow, then ferocious mosquitoes will be dried and dehydrated to elimination.

✅SAFE AND SOUND - No toxicant, no chemical and no odor whatsoever. It is healthier than traditional pest repellent or bug zapper, spray and incense. No detrement to kids, pets or pregnant woman's health and environment. Will not disturb your sleep in anyway if placed in bedroom.

✅USB POWERED AND COMPACT - It can be powered by any USB devices such as laptop, PC, power bank, mobile phone charging adapter etc. Given its compact size and portable design setup, makes it simple to use in different scenarios like bed-room, living room, hotel, office, patio, camping and any other place where you don't want to be bothered by killing mosquitoes.

✅EASY TO CLEAN - The whole device is extremely simply to remove the storage box to clean mosquitoes with tissue or a small brush. Please ensure the unit is unplugged and turned off while cleaning.
INSTRUCTIONS
Place the device 1.6 to 3.9 feet above the ground.

For maximum effect, turn off the other light sources in the room.

Turn on the mosquito killer 2-3 hours before going to sleep.

Place it in the corner for better results.
PRECAUTIONS
Please avoid falling it off from high or the fan blades might be damaged. 

Do not open the mosquito trap box frequently. Let the fan work until the mosquito is dried and died.

Keep it away from water or other liquid to avoid electric shock or causing a fire, and use it on a dry, stable, flat and horizontal surface.

Clean the storage box frequently to avoid blocking air inlet or outlet.

Avoid the airflow of an air conditioner or fan to blow over this item directly.
OUR GUARANTEE
We truly believe we have some of the best products in the world. If you don't have a positive experience for ANY reason, we will do WHATEVER it takes to make sure you are 100% satisfied with your purchase.
SHIPPING
We offer free worldwide shipping! Please allow 2-4 weeks for delivery.
Please contact us at info@loveit-all.com if you need assistance.