PRODUCT DESCRIPTION:
The sanitary dog waste pick up is perfect for dog walks, cleaning up your backyard, or when travelling and ergonomically designed handle provides comfortable one-handed operation.
Makes cleanup quick, easy, and sanitary.
How to Use: Pick up waste easily with the one-handed scooper. No-Touch bags fit inside the unit; Just tie and toss the bag.
High Quality: The dog poop scooper is made of plastic(TPE+ABS) health materials.
HOW DOES IT WORK?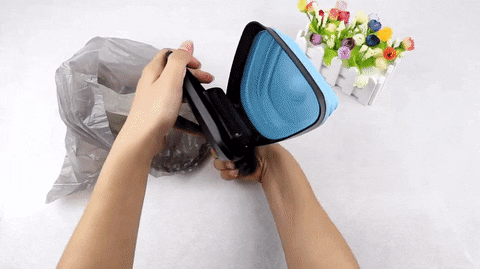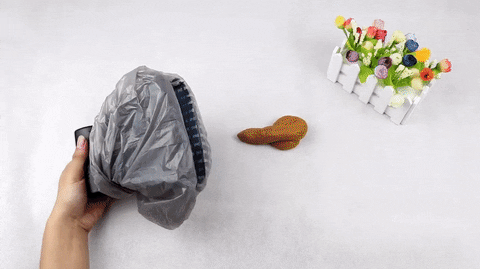 Question and Answers
What size Pooper Scooper should I get for my dog? 
Answer: We recommend a medium-sized scooper for dogs that weigh less than 50 lbs(22kg), and a large scooper for dogs 50 lbs(22kg) and up. 
Can I use my own bag?
Answer: Yes
How does it clip together?
Answer: it is spring operated.you place the bag over it, then squeeze the handles to open and place over mess, then release.
How long will it take for the product to arrive?
Answer: Standard International Shipping: 8-20 business days.
All orders will be dispatched from our warehouse within 2-5 business days.

*All shipping times exclude clearance/customs delays. In some rare cases, this can cause shipping to take up to 30 days.
Please contact us at info@loveit-all.com if you need assistance.